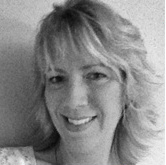 Forum Replies Created
April 18, 2020 at 6:52 pm

#51351

Hmm, sorry, that one I don't know.

I know you could, as one option, put the whole content into the "excerpt" section that is an on option for each blog post. That's what I do, only I put part of each post (choosing it's length, which is different for each one) into the excerpt section. But if I wanted to I could put the whole blog post into the excerpt section and then it would display the whole thing. Only, it would not eliminate the Continue reading button.

(P.S. I think my excerpt feature is a part of my Mashshare plug-in features, not sure)

Good luck!
Viewing 5 posts - 1 through 5 (of 5 total)